This is your main page after you login and click Watches or Bids. (Close this page to return to auctions or go to auctions).
The drop down under your name lets you maintain your information.
This page will show items you are winning, watching, and losing.
Note: The notice reads you have to refresh this page to update bid status, times, etc.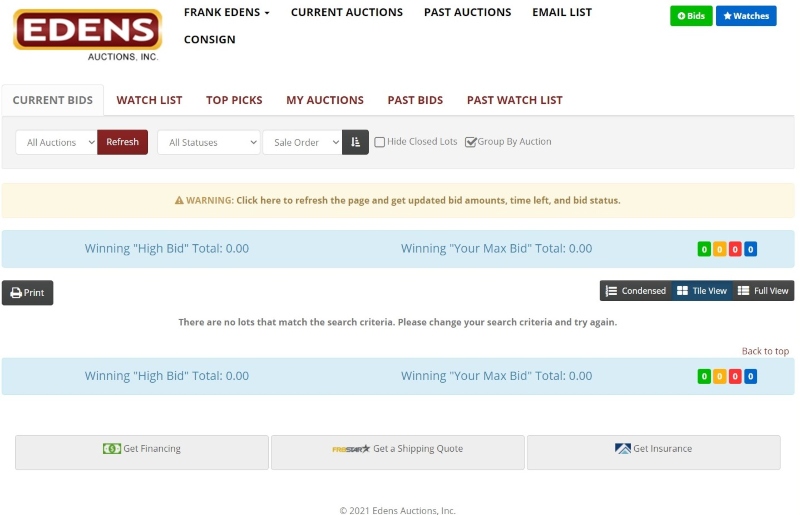 All of your options will be shown when you select the arrow down next to your name.  Current Bids, Watch List, Top Picks, My Auctions, Past Bids, Past Watch Lists, Payment Methods, Account Info, Manage Searches and email, Bidding Help.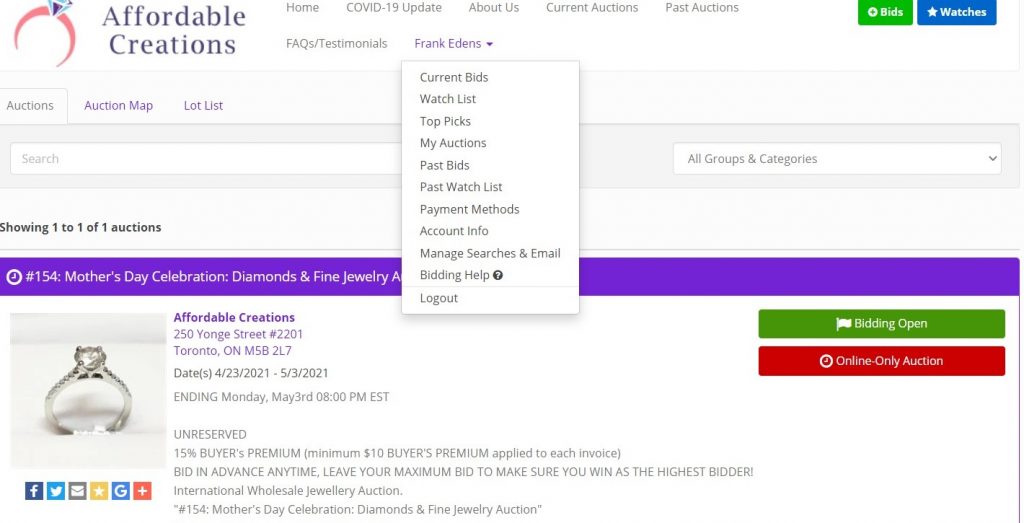 If you select an item you can enter your bid and Place bid.  All of your bids are Max Bids and will bid up to your maximum bid in the auction increments.

You can also place bids using the full catalog view.  We do not see a way for you to bid on multiple items at the same time like our former software. Items will end x seconds apart and bidding will be extended if there is a bid placed within x minutes before the lot closes.